Stratton, VT —
Spring & Summer
Share
"I love Stratton in the springtime, I love Stratton in the fall"
West River Rail Trail
Running and mountain biking on the West River Rail Trail, a community project that transformed a narrow-gauge railroad track from the early 1900s into a series of trails. It winds between the steep slopes of Black Mountain and the salmon-rich waters of the West River on a 36-mile loop between Brattleboro and Londonberry.
Stratton's Snowmaking Pond
Summer paddle boarding on Stratton's snowmaking pond. If you've ever wondered where all of that snow comes from, it's the water from this pond!
Hamilton Falls
Hiking into Hamilton Falls, a three-tiered rock formation with a steep waterfall that cuts and curves through the woods. It's incredibly photogenic and there is a hole for swimming with a convenient ladder bolted into the rock for exiting.
"a three-tiered rock formation with a steep waterfall that cuts and curves through the woods"
Bromley Mountain's Zip Line
Challenge yourself to new heights off the ski trails at Bromley Mountain's zip line, canopy tour and rope climbing challenge course. You'll get the squirrel's eye view of the Vermont woods!
The Peru Fair
The Peru Fair in Peru, Vt, one of the nicest country fairs you will ever visit. It began in 1978 as the "end of the world" tag sale but evolved into 100 exhibitors, artists and craftsmen and women. Proceeds of the fair are donated to the Peru Scholarship fund, a non-profit that distributes educational scholarships to the children of Peru for higher education. The 36th Fair will be September 23, 2017.
Wanderlust Yoga Festival
Wanderlust Yoga Festival every summer in Bondville, VT, one of 108 festivals of its kind around the US. Signing up will connect you with nature during world-class yoga practices, guided adventures, live music and local & sustainable food choices.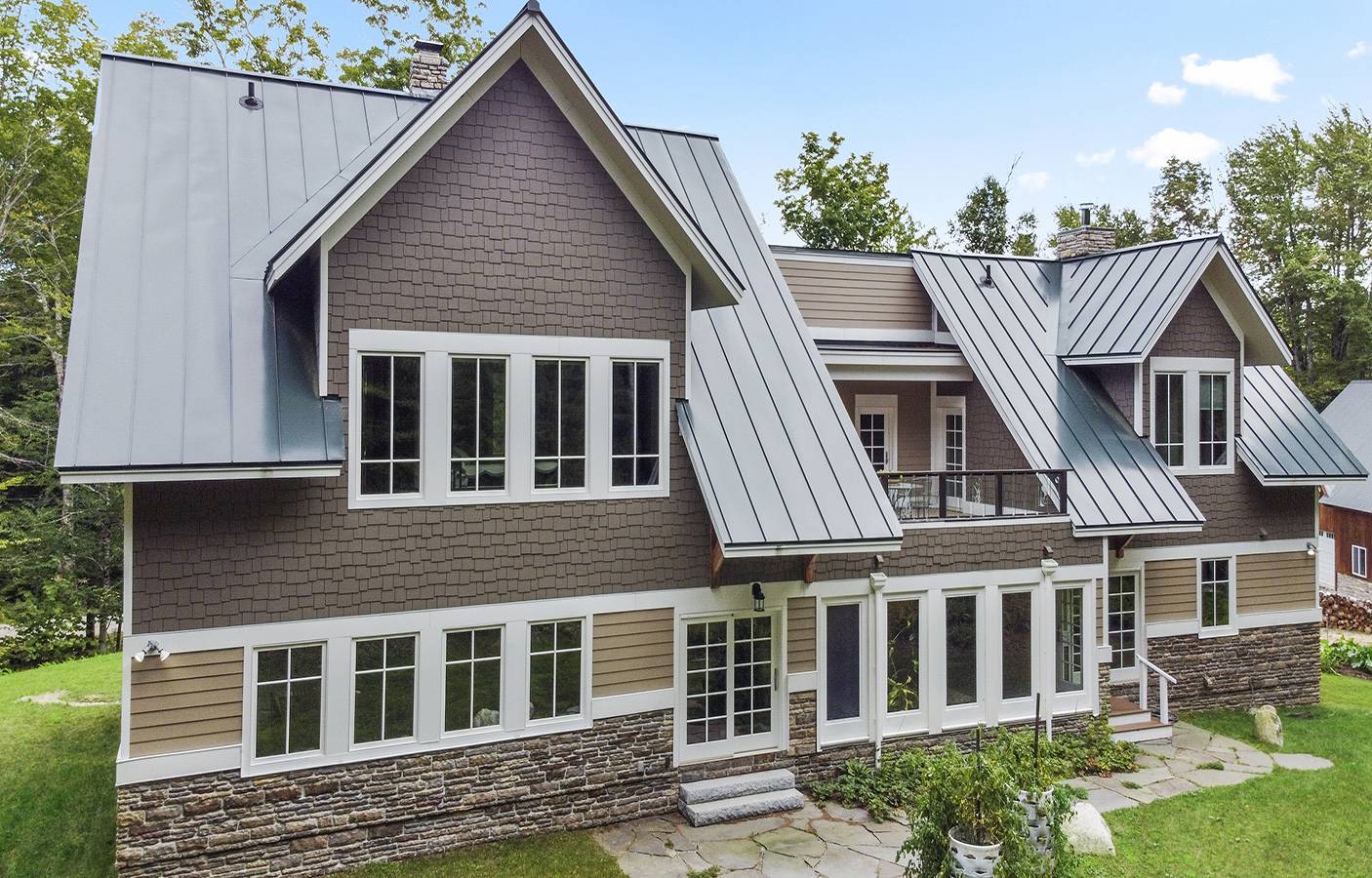 16 Loop Road, Winhall, VT
$890,000
Stunning contemporary home in heart of southern Vermont! If you're in the market for an architectural property, then look no further. This stunning home is truly a beauty with an open living, kitchen, and dining room along with a large woodstove, masonry heater, and pizza oven! You'll feel as though you're living in a work of art. This property has an in-law apartment or rental possibility with kitchenette. A large barn with one car garage, as well as an attached garage offer plenty of room to keep the snow off the cars and house all the outdoor toys! The full basement is generous in size and a great space for a work room or home brewing! The yard is spacious and protected as it also runs on the other side of the street. Gardens and stone walls adorn the property and you can enjoy the peacefulness of it all on the enclosed porch or second level deck! Just minutes to Stratton and Bromley Mountains, Comcast internet, and a location that can't be beat!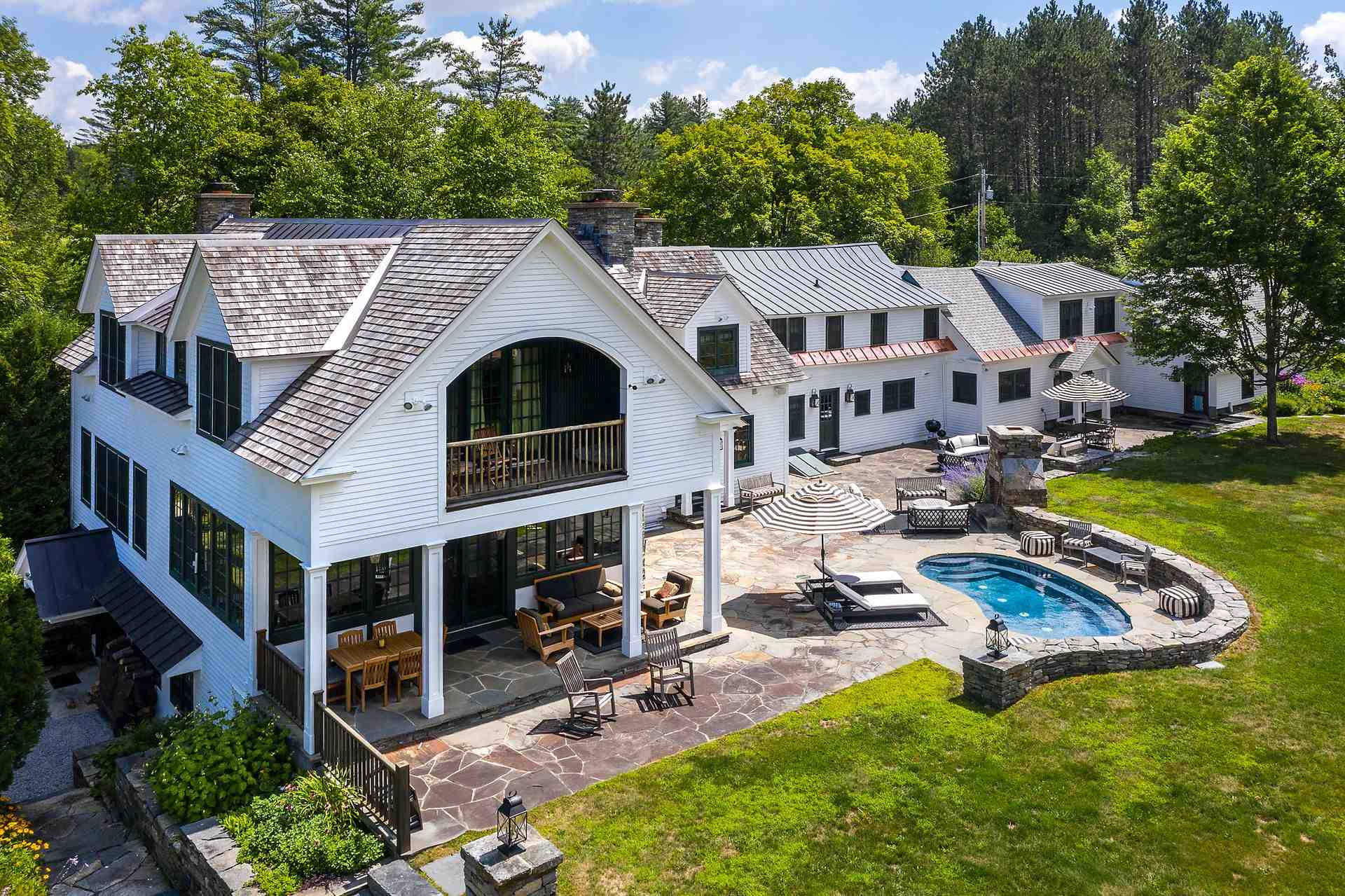 1699-1743 Spring Hill Road, Londonderry, VT
$5,500,000
The serene beauty of Vermont beckons you while you stroll through your orchard, fish the trout stocked stream-fed pond, take a dip in the hot tub, or cool off in the natural stone pool or swimming hole on the river that features a sleeping cabin. For entertainment there is a 3-hole golf course on the property, a shooting barn with an automatic clay thrower and a motocross track. This private oasis offers views of both Stratton and Bromley while also featuring several outbuildings to include a hay barn with workshop and a 6-bay pole barn. The possibilities are endless as is the beauty and charm of this property.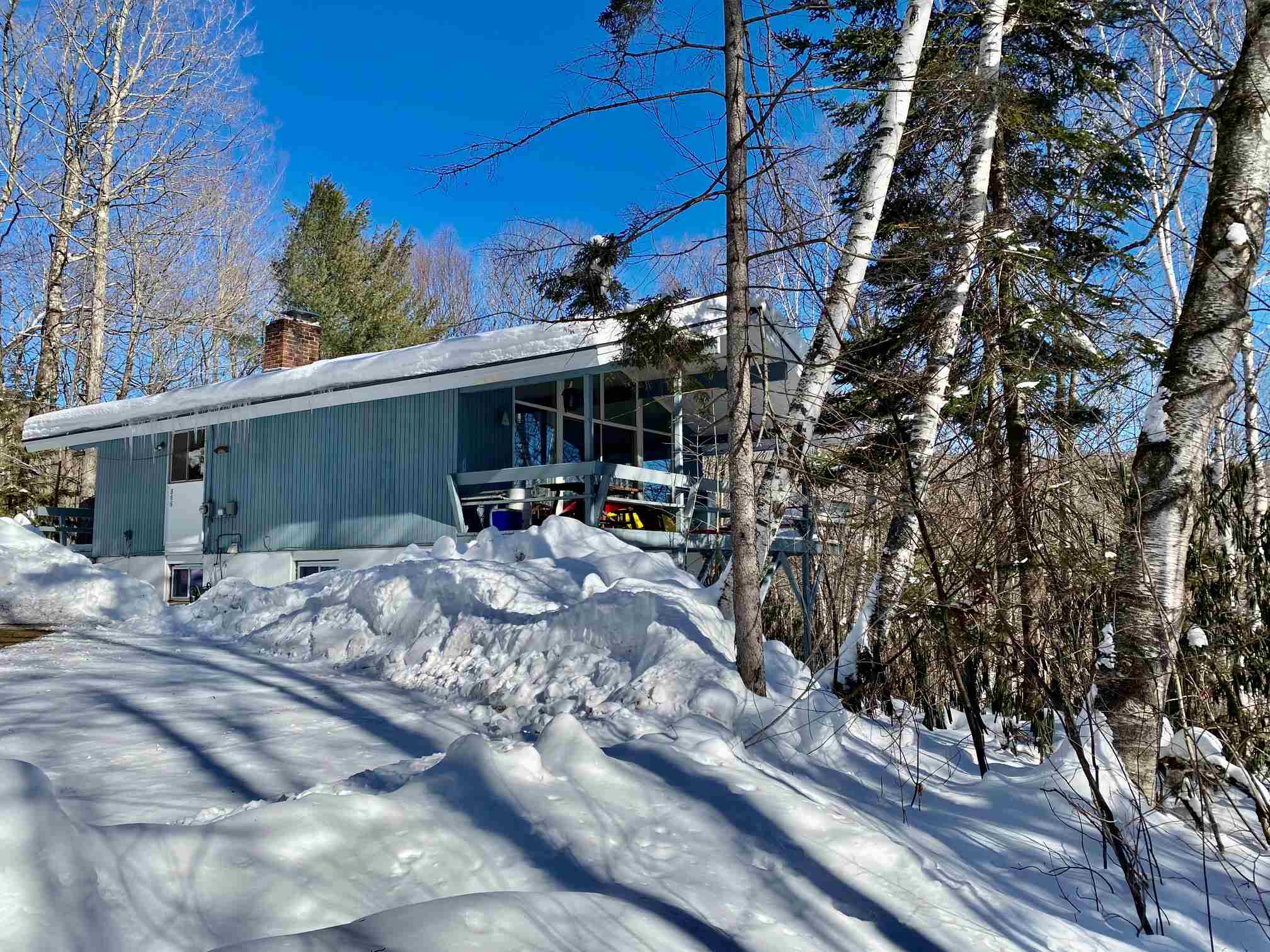 886 Dalewood Road, Jamaica, VT
$269,000
Located in Jamaica VT, this classic ski chalet sits just 4.5 miles to Stratton's lifts, village, restaurants, and shops! Soak in the sun through the many walls of glass in this chalet. Enjoy a spacious open main floor with cathedral ceilings, a cozy fireplace, and sliders out to the deck for even more room to entertain. Conveniently located near the Village of Jamaica, the Jamaica State Park, Pikes Falls and just minutes to Stratton Mountain!