Stratton, VT —
Spring & Summer
Share
"I love Stratton in the springtime, I love Stratton in the fall"
West River Rail Trail
Running and mountain biking on the West River Rail Trail, a community project that transformed a narrow-gauge railroad track from the early 1900s into a series of trails. It winds between the steep slopes of Black Mountain and the salmon-rich waters of the West River on a 36-mile loop between Brattleboro and Londonberry.
Stratton's Snowmaking Pond
Summer paddle boarding on Stratton's snowmaking pond. If you've ever wondered where all of that snow comes from, it's the water from this pond!
Hamilton Falls
Hiking into Hamilton Falls, a three-tiered rock formation with a steep waterfall that cuts and curves through the woods. It's incredibly photogenic and there is a hole for swimming with a convenient ladder bolted into the rock for exiting.
"a three-tiered rock formation with a steep waterfall that cuts and curves through the woods"
Bromley Mountain's Zip Line
Challenge yourself to new heights off the ski trails at Bromley Mountain's zip line, canopy tour and rope climbing challenge course. You'll get the squirrel's eye view of the Vermont woods!
The Peru Fair
The Peru Fair in Peru, Vt, one of the nicest country fairs you will ever visit. It began in 1978 as the "end of the world" tag sale but evolved into 100 exhibitors, artists and craftsmen and women. Proceeds of the fair are donated to the Peru Scholarship fund, a non-profit that distributes educational scholarships to the children of Peru for higher education. The 36th Fair will be September 23, 2017.
Wanderlust Yoga Festival
Wanderlust Yoga Festival every summer in Bondville, VT, one of 108 festivals of its kind around the US. Signing up will connect you with nature during world-class yoga practices, guided adventures, live music and local & sustainable food choices.
193 Beaver Hollow, Londonderry, VT
$439,000
A Diamond With Just A Smidge of Rough This three-bedroom, 2.5-bath home is truly a diamond when it comes to location and so many important practical features, with just a little rough that will need to be smoothed to suit your preferences. Located just a short walk or bike ride to Lowell Lake State Park, youll have so many of the activities you crave close at hand including hiking, non-motorized boating, and fishing. Youll also have your pick of ski mountains with Magic just 1.5 miles away, and Bromley and Stratton a picturesque, 10-mile drive. At the end of the day when you have expended all your energy at the nearby attractions, you can head back to this gem at the dead end of a private road and, after grabbing a good book to read from the neighborhood free library, you can curl up at home by the double-sided fireplace. The important foundational issues are solid here with a standing-seam, metal roof, a new boiler, and a just-pumped septic system. The rough edges that youll want to smooth include a deck that needs rebuilding, some sheetrock patchwork from a frozen pipe that has been fully repaired, and the primary full bath which is partially gutted and waiting for your personalization. The lower level is also ripe for finishing, if you desire, with its high ceilings and slider. So much potential is here to make this sold as-is diamond shine from every angle. Xfinity is on the road but not at the property.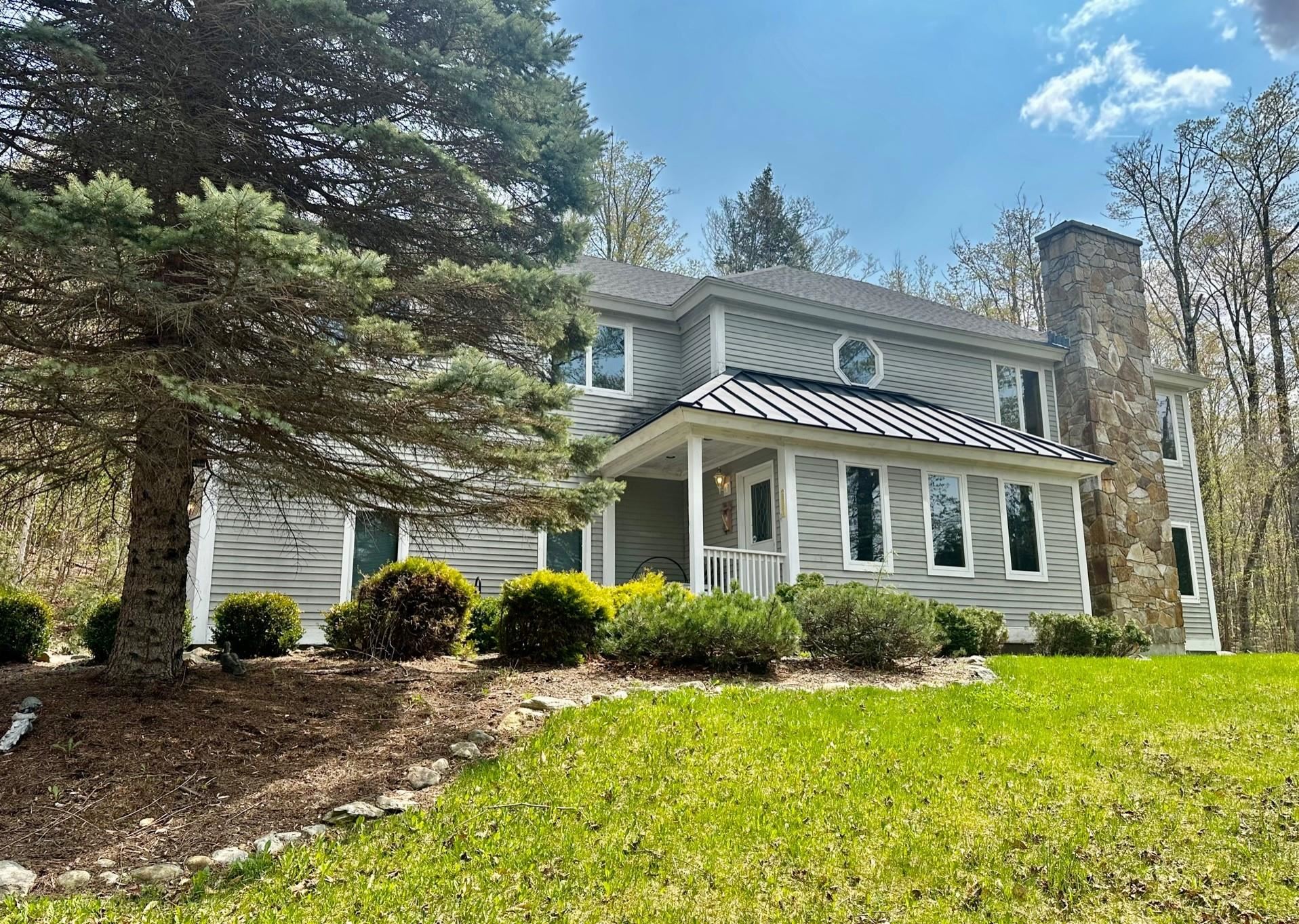 157 High Meadow Road, Winhall, VT
$899,000
A true Vermont retreat, the views at this High Meadow property that sits high on a hill will take your breath away and flood your new home with natural light so you can take in all the beauty that Stratton has to offer. The grand entrance with its cathedral ceilings draws you in and invites you to stay awhile in front of the floor-to-ceiling fireplace in the spacious living room where you have the opportunity to both relax with ample seating or play a round of pool if you havent fully satisfied your competitive side on the slopes. When the weather turns warm, meander out to your patio to see if you can catch a glimpse of Vermont wildlife or to just soak up the sun. A 2-car attached garage and generous mudroom will give you plenty of space to store your gear, and the four bedrooms will provide a needed respite for family and friends from all the outdoor activities that are wonderfully close at hand including a golf course, biking trails, and fabulous dining in the village. During the ski season, a community shuttle is provided to deliver you quickly to the mountain after a hearty breakfast in your updated kitchen. Seize the day and this rare opportunity to purchase a home in prestigious High Meadow. Its time to sit back and enjoy the view. This property has a Stratton Sports Center bond that can transfer at time of property transfer to the new owners with purchasers paying Strattons transfer fee.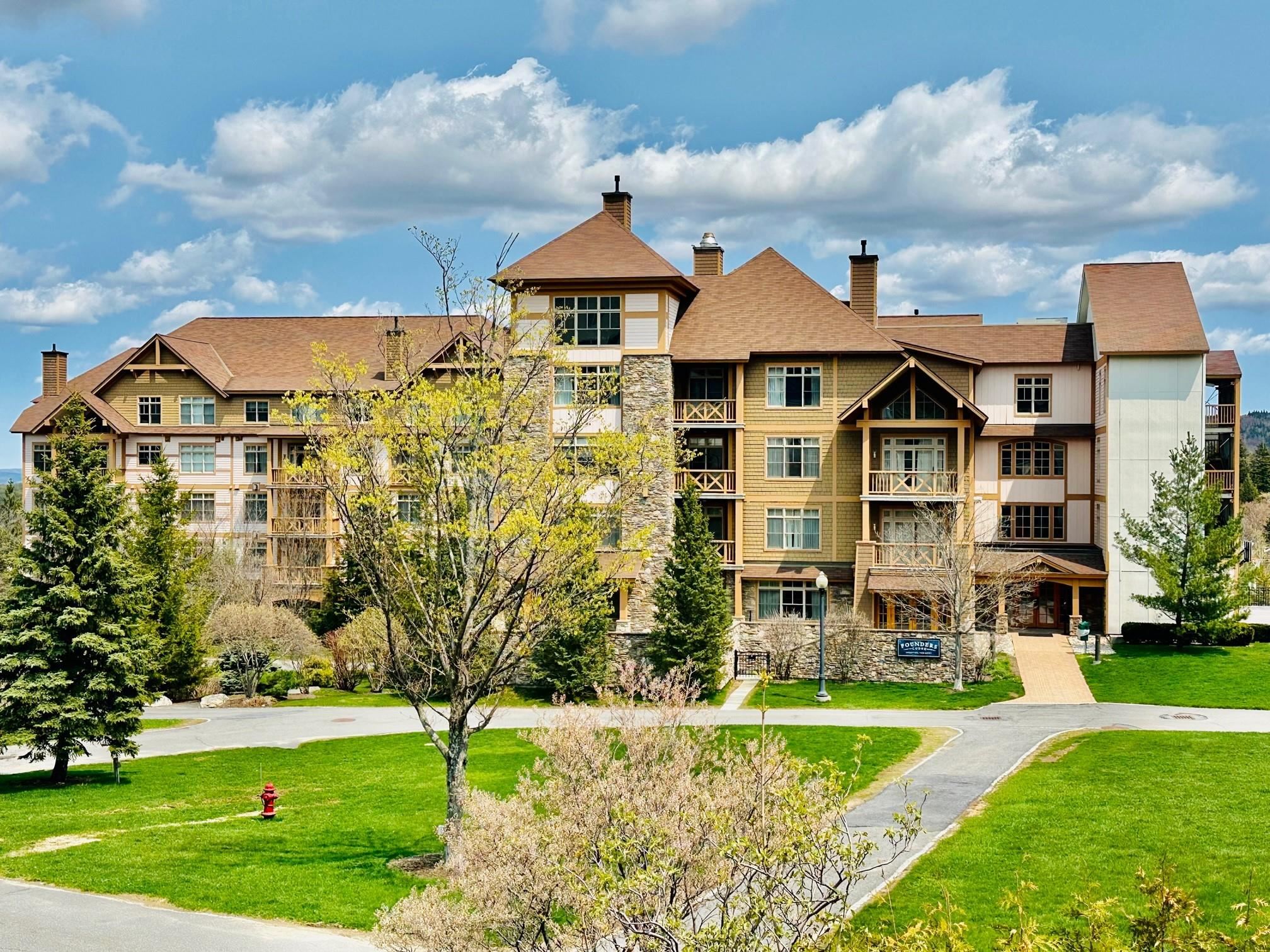 78 Middle Ridge Road, #Founders Lodge #312, Stratton, VT
$569,000
Need to connect with the lifestyle of your dreams? Just steps away from Strattons lifts youll find this spacious, 2 bedroom condo offering partial mountain views and immediate ski access! Enjoy the open living/kitchen/dining room or walk down one flight to the common area and gather to play games around the large fireplace. Step outside to the oversized spa or in the warmer seasons shoot hoops and play shuffleboard with your family and friends. Walking distance to all of Stratton Villages restaurants, shops, as well as the the sports center if you choose not to use the private one right in Founders! Enjoy fantastic hiking, summer events, and evenings by the fire pit just out your back door. This property is being sold completely furnished and turn-key for the new owners.